Last Updated on February 11, 2023 by itworldofi
With Google placing such a premium on top-quality content, bloggers must ensure that they're creating original posts that appeal to their markets and provide genuine value. This means that bloggers must always be on the lookout for changes to Google's algorithm and shifts in content trends.
11. The average blog post is 2,164 words long.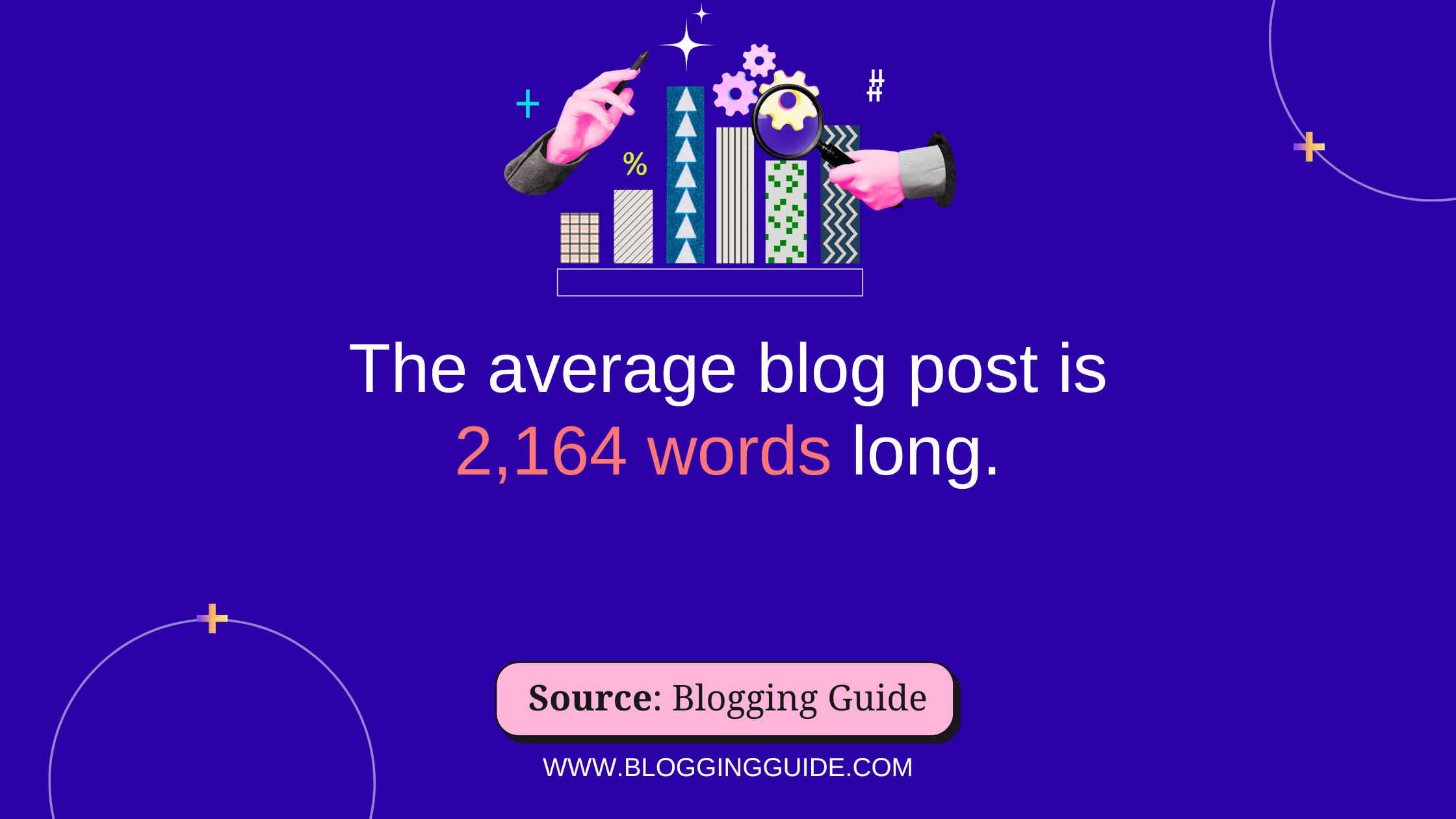 According to HubSpot, posts should clock in at between 2,100 and 2,400 words to perform well with SEO. (HubSpot)
Check out this article on the ideal length for a blog post.
12. Most bloggers publish, on average a post once every week.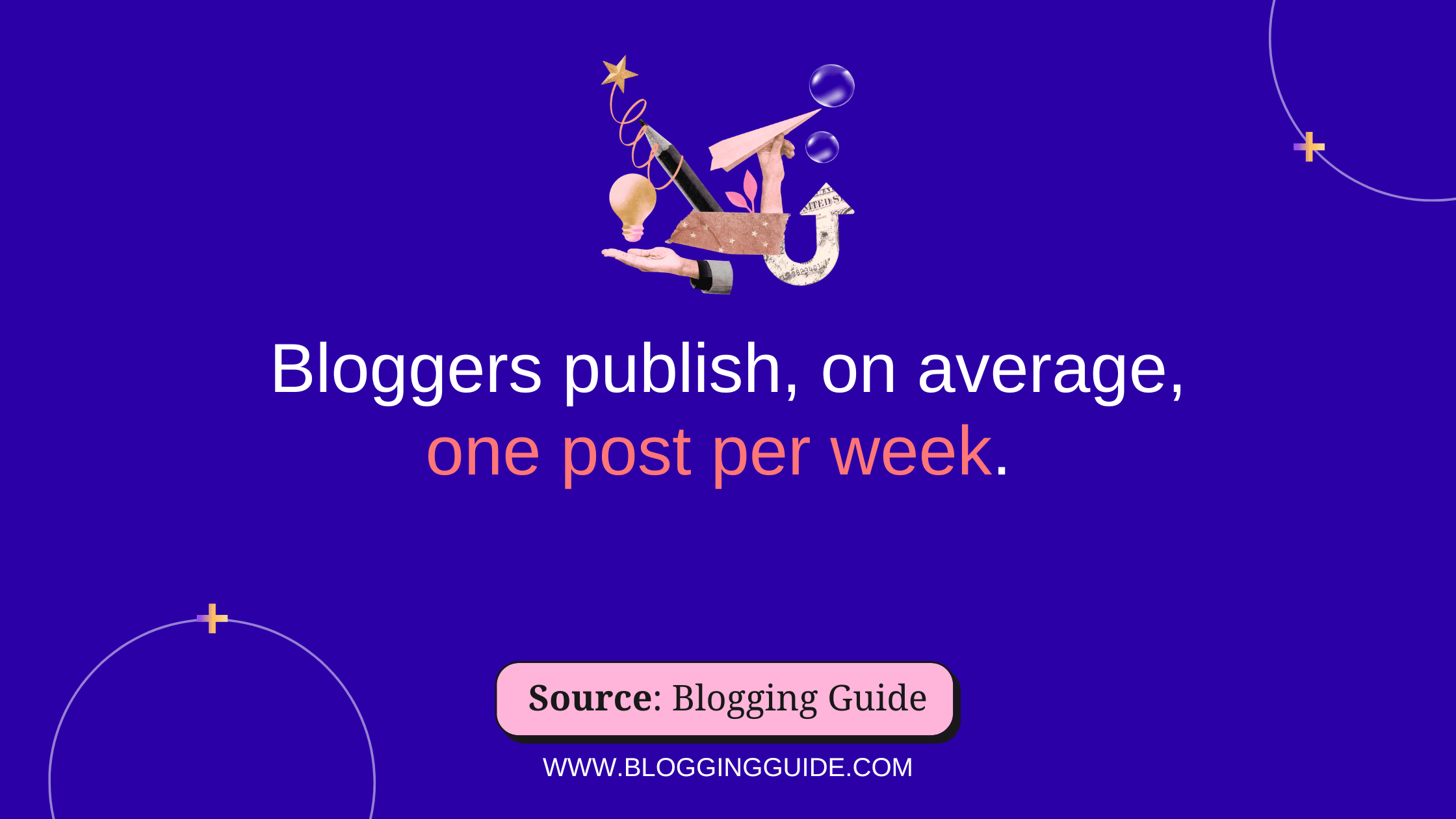 While most bloggers intend to publish once per week, in fact, they only reach this goal around half the time. As many as 11% of bloggers only publish when they manage to get around to it. (Convertkit)
13. 'How-to' blog posts are the most popular type of content format, with 76% of bloggers publishing how-to articles.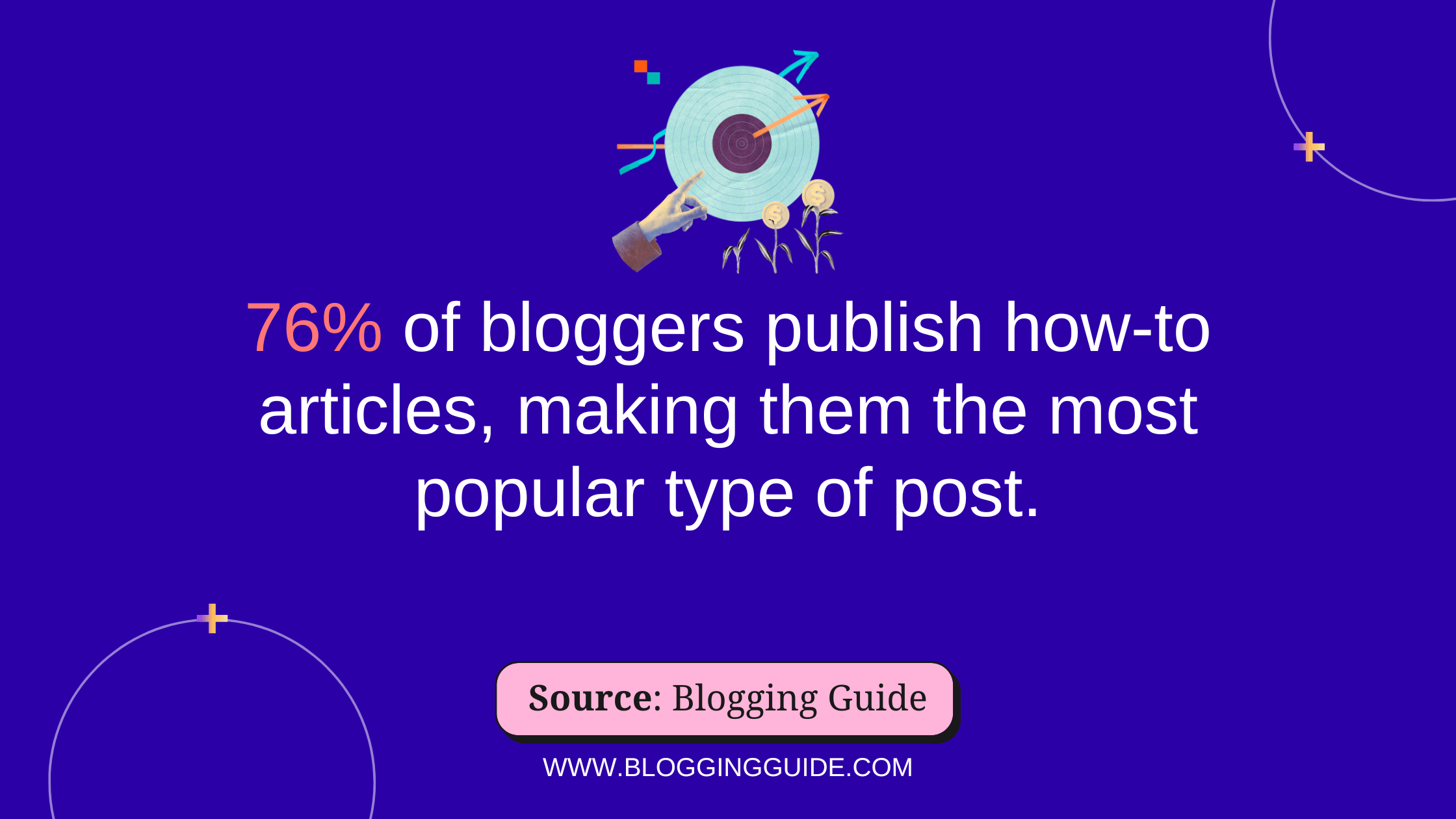 List-style posts (55%) and guides and eBooks (43%) rank second and third, respectively. Most bloggers post more than one content type, though, and news posts (also 43%), Interviews (34%), and gated content (27%) are making gains. (Orbit Media)
14. Bloggers spend, on average, around 4 hours writing a blog post.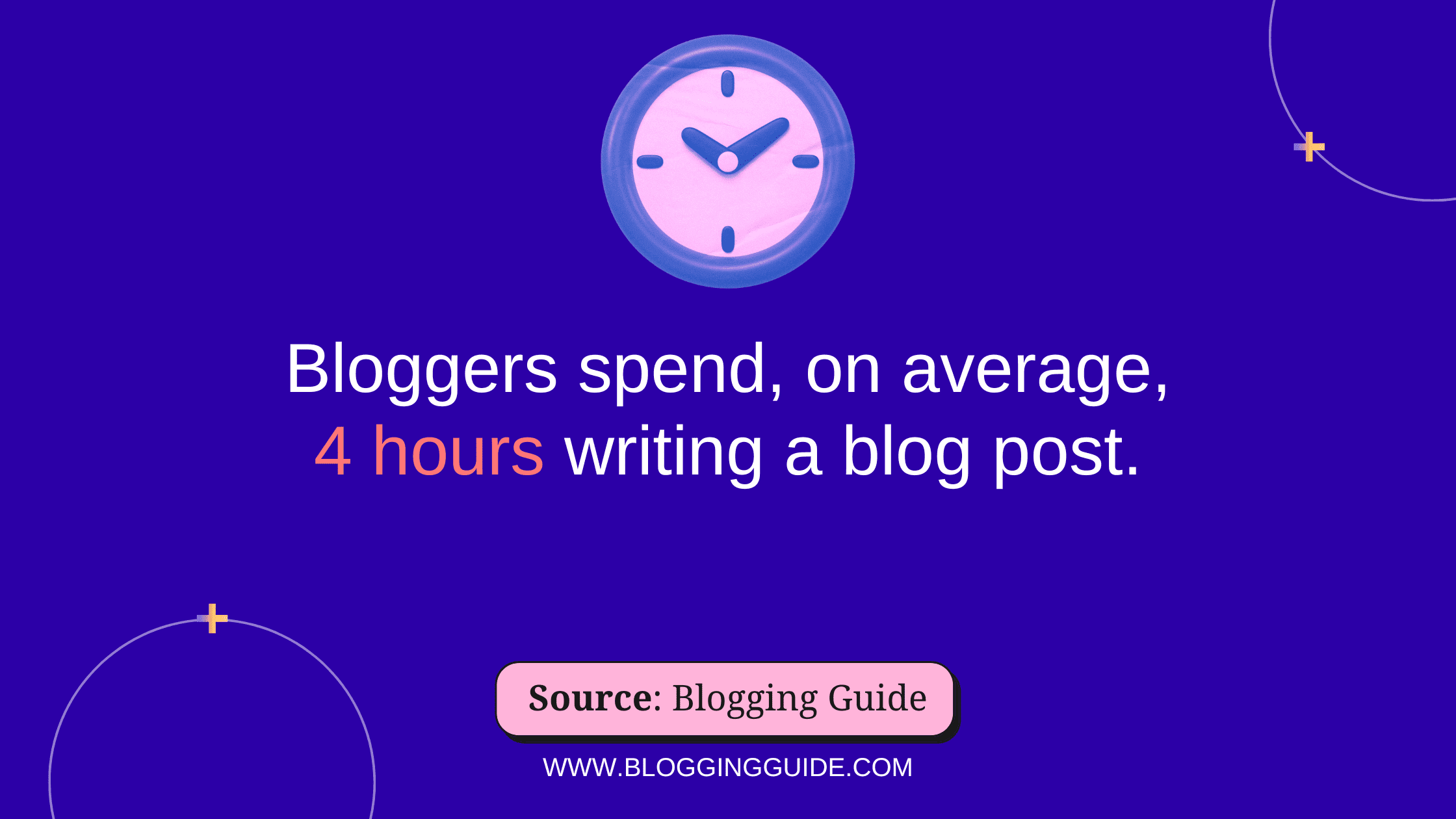 This is up by 60% since 2014, although most posts are around 56% longer than they were back then. This is causing bloggers to struggle with blogger burnout and look for ways to blog faster. (Orbit Media)
15. 75% of people prefer to read articles under 1,000 words, but long-form articles over 2,000 words perform better for 55% of bloggers.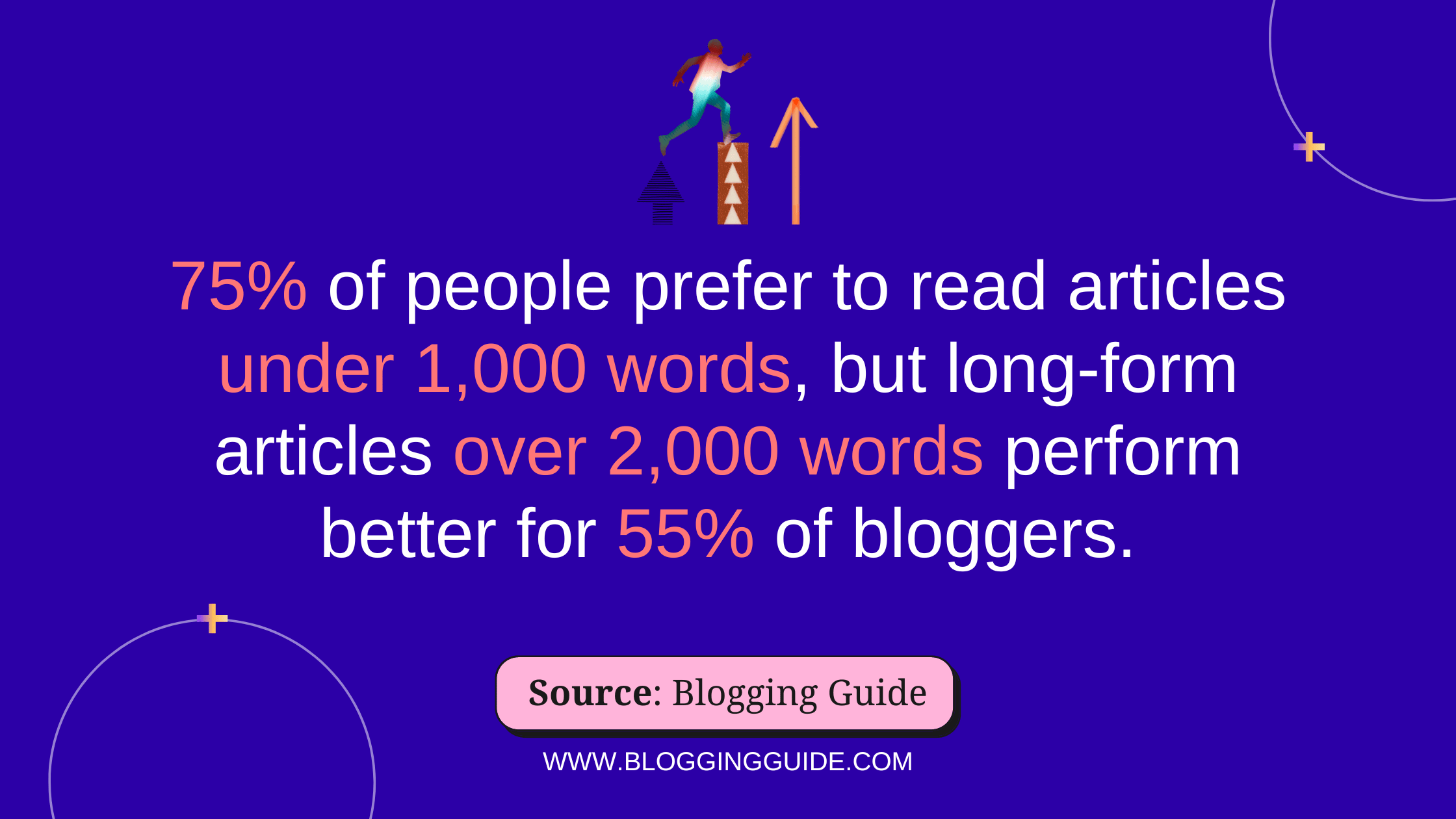 While most people prefer these shorter articles, longer-form content performs much better on search engines and for generating more revenue.
Understanding what makes a blog and blog and what you'll need to give yours to ensure it performs well starts with creating a blog that boasts authentic, helpful, and original content. Ideally, bloggers should aim for posts that are between 2,100 and 2,400 words in length.